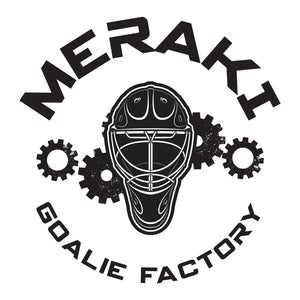 This will be located at Rochester Rec Center in Rochester, MN
Payment via Venmo is preferred. We will invoice you processing fee's if you pay via credit card. 
*If you need a payment plan, please fully complete the registration process. At check out select Venmo and email us. We will work with you, but payments must be current to take the ice.
Please make sure to put your players name and birth year in the notes field in the cart before checking out.
Register fast as we limit to just 4 Goalies per session and a total of 2 sessions. If the session is full, please e-mail us and we will add you to the wait list
Registration includes: 12 hours of on-ice training and a practice jersey
All goalie training will be provided by Chris Esposito "Espo" Chris has been a Certified Instructor since 2008 and a USA Hockey Level 4 Coach. He's coached notable students such as Brianne McLaughlin, Maddie Rooney, and Molly Schaus of the 2014 Women's Olympic Team, and Riku Helenius of the Tampa Bay Lightning. Currently he is the head goalie coach for the Crystal Lake Stringers and still volunteers for the UMD Woman's Bulldogs.
Schedule:
Training sessions will be Tuesday's from June thru August - All sessions are 1 hour
June 1st General time frame will be 5:00pm - 7:30pm
June 8th – August 26th General time frame will be 10:00am - 12:30pm 
One week break on July 6th and 8th
*Schedule will be provided upon completed registration
Two goalies are welcome on Thursday skater sessions. Note: there will be no goalie instruction, but can work on skating and taking shots from players.